| | |
| --- | --- |
| Posted on December 30, 2020 at 8:40 AM | |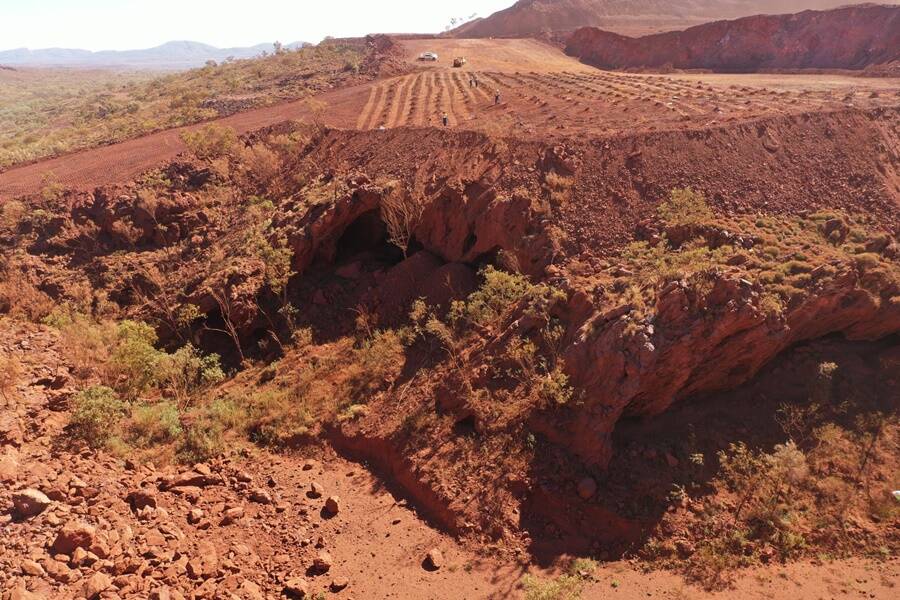 Over 7,000 artifacts have been found at the site, including a 4,000-year-old braid that DNA evidence shows belonged to a direct ancestor of the indigenous people who still live in this region.
A 46,000-year-old cultural site significant to Australia's indigenous people was destroyed by a mining company expanding its iron ore territory. The destructive act was deliberately done with the permission of the Australian government.
According to the Guardian, the destroyed site was a rock shelter located in Juukan Gorge in Western Australia that had been continuously occupied by the early inhabitants of the territory dating back over 46,000 years.
The cave was one of the oldest in the western Pilbara region and the only inland site with evidence of continual habitation which lasted through the last Ice Age.
"It's one of the most sacred sites in the Pilbara region…we wanted to have that area protected," said Burchell Hayes, the director of the Puutu Kunti Kurrama and Pinikura (PKKP) Aboriginal Corporation which oversees the land. .....
Indexed and Archived from All Thats Interesting by Dragonfly KIngdom LIbrary 
https://allthatsinteresting.com/juukan-gorge-cave