Now for some good news: regular sex benefits your mental health, too

Everyone has probably heard about the physical benefits of having sex (it helps the immune system, lowers blood pressure, burns calories). But are you aware of the long list of psychological benefits?
Sex eases stress
It's well known stress can have serious implications. Stress is largely the result of many interacting psychological factors and can vary significantly between people. Nevertheless, it can cause all kinds of health problems from mild headaches, sleeping difficulties and muscle tension, to more severe issues such as malfunction of the immune system and chronic depression.
There is evidence that being close to your partner (physically and emotionally) can lower stress levels. Physical intimacy can trigger the release of all kinds of chemicals in the brain including:
dopamine - which plays a major role in reward-motivated behaviour, focuses attention and generally increases motivation
endorphins – our body's natural pain and stress fighters, and
oxytocin – affectionately known as "the cuddle hormone", which can trigger feelings of compassion.
After an orgasm, the body releases the hormone prolactin, which often leads to drowsiness and a general feeling of relaxation. Comfort ultimately resulting in sleep is a common post-orgasm response.
Shop 100's of Men's Health and Sexual Wellness Products at Incredible Prices.

Sex boosts self-esteem
There's an old saying "sex is like food; it's only a big deal when you're not getting enough of it". With sex it's not so much a matter of "the more the better", but a complete lack of sex can be quite harmful. There is some evidence a lack of sex is associated with feelings of depression and low self-worth
In today's world there is a lot of social pressure to be sexually active. Having a nonexistent or minimal sex life can feel socially stigmatising. In this way, having sex can unburden someone from a strong social pressure and enhance their self-estee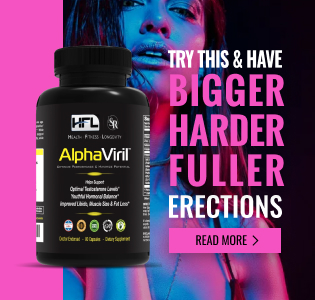 All of us have fundamental psychological needs we need to fulfil in order to remain mentally healthy. Having sex isn't (strictly) a fundamental human need, but it's an important part of love and connection...... Full article at 
https://theconversation.com/now-for-some-good-news-regular-sex-benefits-your-mental-health-too-71626